Lia Hulit
Coaching is a pipe dream: Why I did it anyway
Coaching is a Pipe Dream
I can't pinpoint the exact timing, but it's probably been at least seven years since I've been thinking about this coaching thing. I don't think I fully knew what it was back then, nor had I been coached (in the strictly "life sense", although I learned a lot about life on the basketball court and hockey field)…
It was this amorphous idea, unknown industry, and yet, the idea of being a coach kept popping up: in the lists I would make, in journal entries, on hand-written diagrams I'd scribble out about future career paths…
One day, in between writing cover letters during what felt like a monotonous, soul-sucking job search, I followed the coaching nudge a bit further. I Googled it.
Hey, I'm a millennial, it's what we do.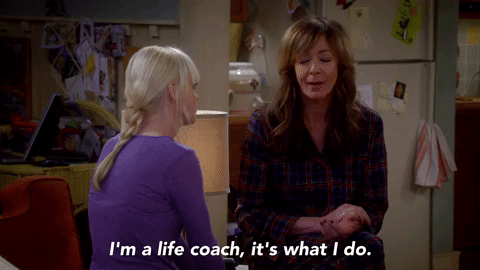 Discovering a Coaching Academy
At the time I wasn't a big blog reader, but had found a few Aussies (like Rachel MacDonald and Gala Darling) talking about life purpose, self-love, and pursuing freedom. After a while I found that all searches had a common link, Beautiful You Coaching Academy.
Resonating + Alignment
I'm cynical. It's in my blood. I tend towards sarcasm (which I think is funny!), over fluffy positivity. Yet as I scrolled through testimonials, it was the words of trainees, now business-owners, that convinced me. Something in this program, the community of like-minded souls, the support and collaboration amongst coaches, and the values-driven, heart-centered approach, resonated.
Trust + Knowing
Typically, I'm one to hem and haw over a decision. But strangely enough, I was ready to fork over my credit card information with one click. Don't worry, I slept on it for a night, but this was the level of knowing, of trusting, of certainty, that proved this coaching thing was right for me. It felt aligned. It felt like ME. And I was getting excited at the possibility on the other side of this training, of actually making what I thought was a far-fetched pipe dream into a reality.
Commitment + Excitement
I was pumped at the prospect of starting my own business. After time working remotely and independently, I needed the ability to make my own schedule and determine how my days would flow. I was eager to support others through their journeys and infuse some of the learnings and insights I've had along the way… I was psyched at the thought of being location-independent and able to wander wherever my heartstrings were pulling me… Of facilitating a process that helps others examine the hard questions or look at all the stuff we as humans would rather tend to avoid (ya know, the TRUTH- about how things reallyare, and how it's all making you feel).
Expansion + Possibility
Now, more than six months into my business, I'm settling in to my own process of growth and expansion. Perhaps coaching called to me because inherently through working with others, I'm encouraged to stay connected and grounded within myself. It's a must! I've become gentler, more flexible, and understanding, as I expand my practice and go through my own career transitions. I've learned so much from my clients and see several of their experiences reflected in my own life. Maybe it's a Universal nudge, a reminder about a certain life lesson, not fully realized, one that I'm still myself working on. I'm in a place where I'm committed to my own learning and evolution, and to supporting that process for others.
So what about you? Are you living from a place of possibility and expansion? Or maybe wondering what that feels like?
Don't shove your hopes and dreams into a dusty notebook and call them crazy ideas.
Allow yourself to pursue the unconventional routes, abandon your five-year plan, and pursue what it is that fires you up!
If you're looking for a little support and structure with those big changes you want to make, I'd love to help you bring that ambition to life. Sign up for a free 30 minute consult call so we can talk about your dreams and schemes, and see if coaching can serve you in your process.